Software & AI
The full potential of our solutions can't be realized without excellent software & AI.

Setsmart Industrial control Software
Our software collates a large amount of industrial data, analyzes the results, automates measurements and controls, and generates reliable and sophisticated reports. Our developments use .Net, C++, Visual Basic, or Labview. The developed functions include industrial data management, IT (signal and image processing), Supervision, Control / Command, Network, HMI.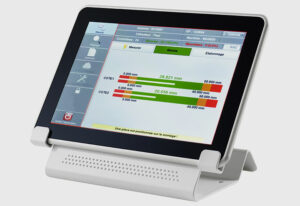 Artificial Intelligence
Whether the goal of smart industry is to improve its product offer, achieve total quality, improve manufacturing processes or profitability, it is focused on new digital technologies, sensors, robots, cobots and smart machines. Our solutions, that integrate these technologies and which we design and install, help streamline production processes. They can integrate image analysis control for object recognition, mathematical models to simplify the development of reliable monitoring protocols, alert systems for when a part is out of specification, and launch immediate corrective actions.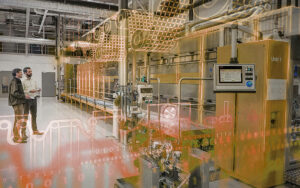 Want to know more?
Can't find the answer to your software or AI questions ?