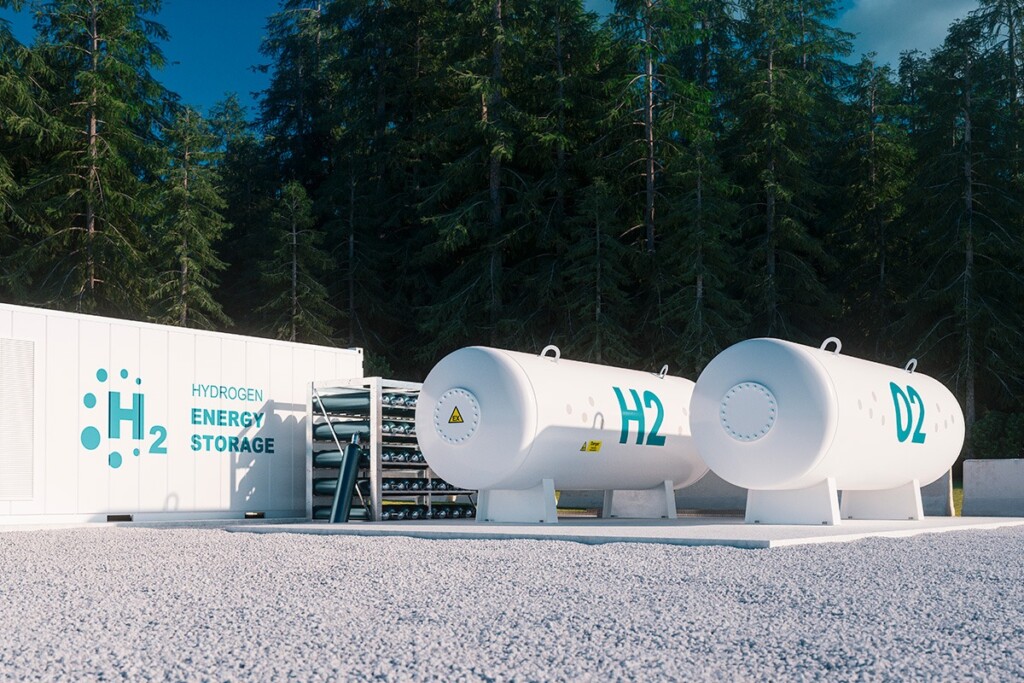 Scale up your production and increase its reliability
Hydrogen is part of a comprehensive energy portfolio that can provide energy stability, economic value and environmental benefits for a variety of applications. It can be derived from a variety of primary sources, particularly renewables or nuclear energy.
Combined with fuel cells or combustion-based technologies, it can provide zero emissions in transportation or power generation applications.
It can be used to store large amounts of energy or as a feedstock in industries such as steel, cement, ammonia and other chemical manufacturing.
HYDROGEN CHALLENGES
The development of this highly coveted sector has become a real strategic challenge based on four main aspects: hydrogen production, storage, distribution and conversion into energy.
The Hydrogen market is growing fast and actors across the entire hydrogen fuel value chain are emerging.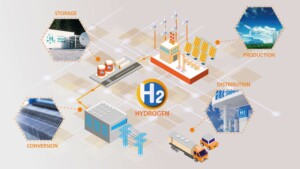 Setsmart solutions
Today you need expert suppliers who have the flexibility to meet a wide variety of designs and applications, from electrolyzers to fuel cells. In this evolving landscape, enhanced technology, deeper expertise and a stronger commitment to value-creating solutions guarantee a market advantage.
Our Setsmart solutions are designed to address the quality needs required by companies in the growing hydrogen fuel market.
With our know-how you can expect innovative, extremely precise and reliable equipment to meet your goals in terms of productivity, savings and safety.
Production

Our solutions support the scale-up of your electrolyser production by automating and controlling the production of parts and sub-assemblies.

Storage

We provide solutions for the control and inspection of hydrogen tanks, whether they are metallic or reinforced with composite materials.

Distribution

We improve the reliability of your fueling components and systems with our inspection and dimensional control solutions. They can be applied to valves, nozzles, compressors or their sub-assemblies.

Conversion

We offer solutions for the control and automation of the mass production of fuel cell components and subsystems: electrodes, stacks, etc.
SETSMART SOLUTIONS