Metrix ONE
For controlling your parts' dimensions and shape simply, fast and economically

Your Accessible Solution for Pneumatic Dimension Control
METRIX ONE is the most accessible solution in the METRIX family.
It controls product compliance with the tolerance intervals specified by your clients.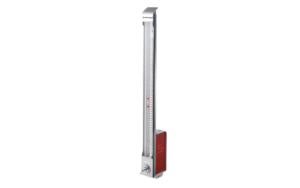 Applications
METRIX ONE has a long and successful history of product control spanning many industries: cosmetics (sprays), pharmaceutics (dosing pumps), biomedical (prosthesis), aerospace and transportation (mechanical parts). Its robustness, reliability and high measurement accuracy are well-recognized.
Why is it Unique?
ACCURATE AND PRECISE MEASUREMENTS

down to micrometer level or better, with low R&R gage.

FAST AND EASY CONTROL

quick testing (within seconds), independent of the operator's skills.

MATERIAL-FRIENDLY CONTROL

with contactless pneumatic sensors, that preserve the material's integrity.

MADE-TO-MEASURE ANYWHERE

Installation is possible in any work environment
Documentation
Case studies
Specifications
Request a quote for Metrix ONE
Access all SETSMART Resources
Benefit from case studies, brochures and videos of our solutions in operation.