ISO 9001
At KEP Technologies we have established a Quality Management System set of business processes to deliver products which consistently achieve customer satisfaction in accordance with ISO 9001 standards. We ensure, through our Quality Management System, that our products and services are delivered to the level and quality our customers expect.
Our QMS is built upon a Quality Policy aligned with our customer expectations: KEP Technologies will earn customer loyalty through continuous improvement of products, services, and interactions of the highest quality and greatest value.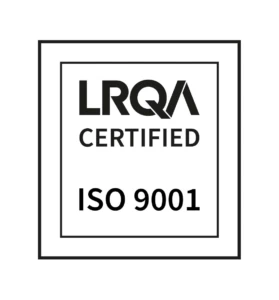 To achieve this result,
we set up our 2020-2021 Quality Policy
BU MEASURE & CONTROL SOLUTIONS
The Director's Commitment
CUSTOMER ORIENTED

Strengthening our proximity to our customers by developing local sales sites and support capabilities for our three brands spread across Europe Middle East Africa (EMEA), China, Asia Pacific and India and America.

Establishing a global technical and application support, made up of experts in our core business.

Better understanding of our customers' needs to develop turnkey solutions tailored to their needs, through our Special Engineering and Development teams

GROWTH

Deploying all of our brands across the Regions by strengthening marketing tools and capabilities, and hiring and training sales teams and specialized distributors

Development of new products within our Research and Innovation Centre in line with current and future needs of our markets

Diversification and strengthening of our solutions through external growth


RESOURCES AND ORGANIZATION

Development of our attractiveness and the loyalty of our teams

Deploying a more agile, flexible and responsive organization

Strengthening polyvalence, skills management and greater employee accountability

Strengthening our inter-service communication through new tools and the implementation of new ways of working

QUALITY SAFETY AND ENVIRONMENT

Monitoring and follow-up of French and European regulations

Reinforcing actions that enable the search for excellence

Deployment of measures to eliminate workplace accidents at all our sites

Implementing actions to reduce our environmental footprint

Monitoring and follow-up of CEFRI standards

PERFORMANCE

Strengthening our innovation process for more controlled developments (cost, quality, development time…)

Putting new tools on a global scale to increase our efficiency and monitoring capabilities (CRM, ERP, CSR, new IT infrastructure…)

Expanding our ecosystem through partnerships with suppliers, schools and research centers, or clusters and business networks

CEFRI-E
KEP Technologies has been working in the Nuclear Environment for more than 40 years.
It is essential that we control the radiological risks of our activities on our staff, our customers, and our service providers. Furthermore, we provide our teams with a working environment that allows them to meet their quality objectives also in accordance with our customers regulations.
Our CEFRI-E certification obtained in 2015, was recognition of our ability to carry out work under ionising radiation and to satisfy the applicable regulatory requirements.
This certification is based on the assessment of the organisational arrangements put in place to ensure that the requirements of services in the Nuclear field are permanently met, and more particularly the medical and dosimetry monitoring and training of the categorised personnel.